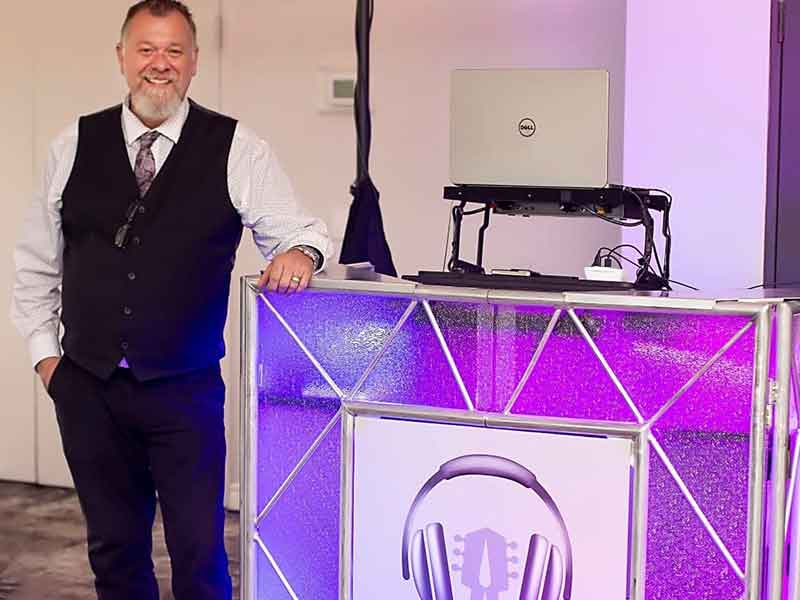 If it were up to me, I would celebrate a BIG EVENT every day!
It's a beautiful thing -
The lights, the laughter, the dance floor moving under the feet of happy people... I'm not just pressing play in the corner. I'm curating a list of songs that gets everyone involved; I'm speaking words that add a little sophistication, respect, and ol' school Canadian charm to the day; I'm filling spaces and hearts with lasting memories. And I couldn't be more grateful for the opportunity to do so.
Your Big Event is as important to me as it is to you.
​I became a DJ in 1995 and haven't slowed down since! My mother was a music teacher and from her, I learned the value of live music and how it can build an atmosphere.
This is why along with foot-stomping DJ Services, I also offer live acoustic performances in which I learn your special song requests. And, after 20+ years of MC'ing, I've learned that a great DJ is intuitive – I know when to lead; when to follow; and when to fill in!
Big Event Entertainment exists to Entertain, Excite, and Engage your guests. I have worked with hundreds of brides, grooms, hosts, and event planners to create experiences that last a lifetime! Always on top of the latest sound trends; packing only state-of-the-art equipment, and bringing an attitude full of gratitude – this DJ is ready when you are!