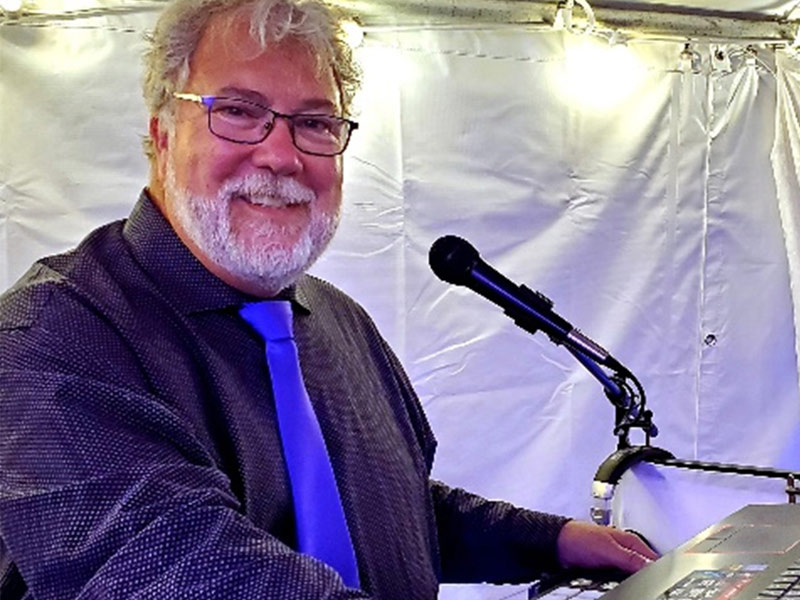 DJ SteveO has been providing DJ services for wedding and corporate events or party needs in Central Ontario, Simcoe County, Muskoka, and Haliburton. DJ SteveO has extensive experience from decades of Club, bar, and premiere venue performances. At Great Parties  Everywhere since 1982!
Steve's DJ Service strives to provide excellence in both our service and our presentation while making every effort to accommodate the personal needs of each of our clients. Our packages are designed to provide the best possible experience at the best possible price without compromising what we as professionals, feel are the necessities.
We take pride in the level of performance of our DJ's, the quality of our sound, our 'up to the minute' extensive music library, and our special effects lighting which creates excitement and enhances the party atmosphere while also providing an additional measure of safety in areas often dimly lit.
We are delighted, however, to customize our services to fit your own specific requirements while still reflecting the excellent reputation of Steve's DJ Service in the best possible light. 
After more than 30 years of experience in entertainment, Steve's DJ Service recognizes the importance of making your function "a dancing success" and as the area's favourite DJ service, we have provided DJ service in Orillia, Barrie, Simcoe County, Muskoka and surrounding areas with steady success since 1982. Steve personally trains each of our disc jockeys who consistently receive rave reviews! From the smallest party to large events of 2000 people, Steve's DJ Service offers a variety of packages which will include special effects lighting, reception planning, Master of Ceremony functions, games, or just about anything that you may have in mind to make your event, the extra special everything you ever dreamed of having.